Diagnostic Imaging Expert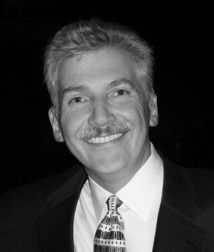 DR. GARY A. LONGMUIR, MAppSc, DC, PhD, DACBR, FICC
His message to you:
I have been offering quality plain film and advanced diagnostic imaging interpretation services to the Phoenix and Southwest areas since 1987. At Diagnostic X-Ray Consultation Services, I interpret plain film x-ray, MRI, musculoskeletal diagnostic ultrasound, digital motion x-ray, and CT, rendering written radiology reports with technical advice and timely efficient billing for services performed.
I am an alumnus of the University of Toronto and Palmer College of Chiropractic in Davenport, Iowa. I completed a full-time residency in radiology at Cleveland College of Chiropractic and Truman Medical Center in 1986 and became a Diplomate of the American Chiropractic Board of Radiology (DACBR) in 1987. My Masters of Applied Science is in Musculoskeletal Disease Management. I have completed a post-doctoral fellowship in MRI. I completed a PhD in public health epidemiology at Walden University in 2015. I am licensed in the states of Arizona and Texas.
I am a Past President of the ACA Council on Diagnostic Imaging, Past Secretary of the American Board of Chiropractic Specialties, and have been appointed an Adjunct Professor at the Southern California University of Health Sciences. I co-authored the chapter on Brain and Spinal Cord for the 2nd and 3rd Editions of the textbook, Clinical Imaging with Skeletal, Chest and Abdomen Pattern Differentials, by Dennis Marchiori and Ian McLean, published by Elsevier Mosby.
Professional references, my malpractice insurance policy declaration page, and office Medical Records Protocol are available upon request. I use Digital Jacket DICOM (Digital Imaging and Communications in Medicine) software and am able to receive all manner of digital images. To forward electronic images for interpretation, please contact our office for the AE Title, IP address and Port Number.
We are committed to assisting you in making your Radiology Department as professional as the rest of your practice.
My staff and I are available to assist you Monday through Friday from 8:00 a.m. to 4:00 p.m. MST.
An Expert in His Field: Dr. Longmuir
Dr. Longmuir completed a PhD in public health epidemiology at Walden University in 2015. His doctoral dissertation is an observational and cross-sectional study whereby a cohort of low back pain patients were examined for MRI findings and investigated to determine the common associations between synovial lumbar facet changes and a constellation of independent variables.